Hydroponic Grow Container
Box Container Group's Hydroponic Grow Container is a highly engineered modular and mobile vertical production environment custom built for a wide variety of crops, botanical products and business models.
We design and modify 20', 40', 45' and 53' insulated shipping containers to provide the optimum controlled vertical environment for growing a wide range of horticultural, floriculture and agricultural products in all environments and climates. In addition to leafy greens in our grow racks, one can also grow herbs and other shallow root crops.
Our hydroponic containers are completely customizable, mobile and stackable. They can be installed in your building, on your factory roof or in your parking lot.
The Benefits of Hydroponics
Containers and hydroponic farming appear to be a natural fit because containers provide security, portability, quick deployment, consistent production platforms, and controlled environments.
This kind of indoor container farming has wide possible uses for cold, northern areas, where the costs of transport for food greatly outweigh the expense for relatively small amount of electrical energy needed to power an enclosed operation. A typical shipping container farm uses about 80 kWh of energy per day, or 30,000 kWh per year. This is about three times the average electricity consumption for a household in North America, but far below many industrial operations.
Because they recycle their own water, container farms use about 90 percent less water than a typical 1.5 acre land farm.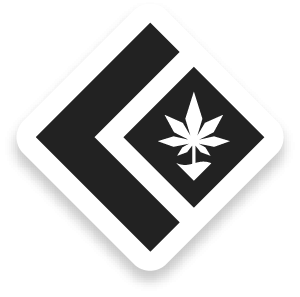 Hydroponic Cannabis Container
Our Cannabis Boxes are designed for all aspects of the cannabis cultivation process. Our solutions offer licensed growers a scalable, turnkey solution that can be tailored to a grower's specific needs.
Our Cannabis Boxes have applications with cultivation operations of all sizes, allowing small and emerging businesses to start or scale inexpensively and giving larger businesses an opportunity to efficiently take advantage of their space and resources. Our containers can be stacked high and wide to accommodate your growing demand.
Turn-Key Cannabis Cultivation
Our Cannabis Boxes allow licensed growers to be up and operating in 4-6 weeks. Each pre-fabricated unit comes delivered building code compliant, unlike traditional build outs. This means less time waiting around for permits and construction, and more time growing!
All units come equipped with remote monitoring climate control systems, high intensity lighting and airflow systems. Additional sensors and controls can be implemented upon request.